Free Shipping on Orders $65+ After Promos
Jeff Hanson - Changing the World Through Art
It is with a heavy heart that we share this tragic news.
Philanthropic artist and friend Jeff Hanson passed away Sunday, December 21st, surrounded by his loved ones. He began painting watercolor notecards while undergoing chemotherapy at age 12. His artistic gift and giving spirit grew from there.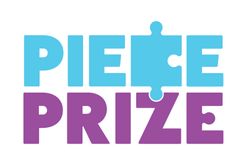 Piece Prize
Springbok has partnered with Piece Prize! Compete and connect with other puzzlers by participating in an online puzzle contest. Register for the individual or two or more categories for yourself or your team. The $39 entry fee covers all costs; the puzzle, shipping, and proceeds to benefit the Alzheimer's Association of MN/ND.

All registrants will receive the same 500-piece Springbok jigsaw puzzle delivered via FedEx. The only requirement on your end is having a camera to show us your puzzle.

On a specified date and time, you will log on to a Zoom call with other registrants. You will display your unopened puzzle and introduce yourselves. At the count of 5-4-3-2-1, the event begins. Your host will be with you during the event to offer encouragement, trivia contests, and real-time fun. A variety of prizes will be awarded to individuals along the way and to the person(s) who finish first. Each event will last a maximum of two hours.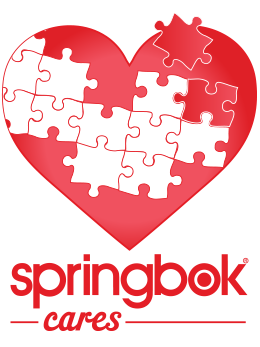 Springbok Cares
Springbok Cares is Springbok's charitable giving program. From the sale of special puzzles, we are able to give financial support to charitable organizations that support loved ones fighting Alzheimer's Disease, autism, and breast cancer. Below is a list of the charities which we sponsor, and the months in which the proceeds from the online sales of our puzzles support them. If you would like more information about our charitable giving, join our email list below and get updates throughout the year.
April is Autism Awareness Month
Autism is a developmental disorder affecting the brain. Its most familiar characteristic is that it hinders a person's ability to communicate, socialize, and empathize with others. While autism can include many other deficits, people with autism have many strengths and gifts and are part of our community.
Though rare in the past, autism is on the rise. According to the Center for Disease Control's March 2013 report, 1 in 50 school-age children has autism. This is an increase from the 2008 estimate of 1 in 88 or approximately 1 million American children.
Because of the growing rate of autism and other learning disorders, Springbok Puzzles wanted to get involved. We decided to partner with the Marian Hope Center, based in our home state of Missouri. The Marian Hope Center, founded in 2007, provides hands-on training, support, and education for families with autism.
For every Springbok Kids puzzle purchased on our website in April, Springbok is donating 50% of the proceeds directly to the Marian Hope Center for children with Autism and their families.
October is Breast Cancer Awareness Month
During October, Breast Cancer Awareness Month, Springbok is donating a portion of the proceeds from every Pink Picks item purchased on our website to the Cure Breast Cancer Foundation.
In addition, Springbok will also match portions of donations made through the checkout up to $5,000.00.
To learn more about the fund, please visit Springbok Puzzle's support page for Breast Cancer Awareness.
November is Alzheimer's Disease Awareness Month
Alzheimer's Disease is a progressive and deadly form of dementia that is not part of the natural aging process. It is the 7th leading cause of death in the United States and it is on the rise. Over 5 million Americans have been diagnosed with Alzheimer's. Mostly, they are cared for by over 10 million loved ones.
Current brain research shows that some forms of mental exercise, like jigsaw puzzles, can slow the progression of this disease. Jigsaw puzzles are especially helpful as they stimulate multiple areas of the brain at once. Traditional jigsaws, however, are too difficult for advanced Alzheimer's patients, causing agitation and frustration.
Puzzles to Remember are created for the Alzheimer's patients. These puzzles are the same overall dimensions as our 500-piece puzzles, but they have only 36, 60, or 100 pieces. Much larger than even traditional children's jigsaw pieces, they are easier for Alzheimer's patients to manipulate. Plus, the nostalgic and cheerful themes are chosen for their ability to provide gentle stimulation and positive reinforcement.
Our puzzles were inspired by the work of Max Wallack, a family caregiver who saw, firsthand, the impact of Alzheimer's on his great grandmother, and the calming effect of jigsaw puzzles. When Max was 12, he created class www.PuzzlesToRemember.orgclass class for collecting and distributing puzzles to Alzheimer's patients. From January through June of 2012, Max's organization has donated over 5,000 puzzles throughout all of North America. These puzzles include new, Puzzles to Remember from Springbok as well as "gently used" puzzles in a variety of formats Max collects himself and distributes, via financial help from American Express.
Puzzles to Remember allows us to give back to the community twice: first, through the benefit patients derive from working them and second, through the donations we make from the sale of these puzzles in November, National Alzheimer's Month.

A portion of the proceeds of every Puzzles to Remember jigsaw will be donated to Cure Alzheimer's fund.