Free Shipping on Orders $65+ After Promos
Valentine's Day with Springbok Puzzles
Make Valentine's Day last with quality time puzzles! Enjoy sweet memories and conversation as you work with your "Missing Piece" to complete a 1000-piece jigsaw! Treat yourself and your sweetheart to a Paris landscape with that certain je ne sais quoi or choose a hobby-themed image for that personal touch.
Jigsaw Puzzle Gifts for Her
Give a little "piece" to your Valentine. With the wide variety of jigsaw puzzles available from knitting puzzles to bird puzzles, you'll earn an extra tight hug for your thoughtfulness.
Bright, therapeutic fun
Increases dopamine with each piece snapped into place
Relaxing engagement improves rest before bed
Meditative benefits
Individual or group activity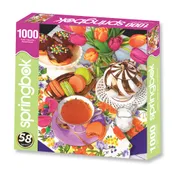 Teatime!
1000 Piece Puzzle
The Fruit Stand
500 Piece Puzzle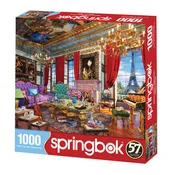 Palace in Paris
1000 Piece Puzzle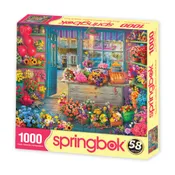 Flower Shop
1000 Piece Puzzle
Jigsaw Puzzle Gifts for Him
Boys and their toys can be difficult to impress. Give a hobby puzzle that celebrates his favorite pastime. Who knows? He might even frame it for the man cave or garage.
Long-lasting entertainment
Celebrate a favorite hobby
Made in America
Easy to frame for man cave for garage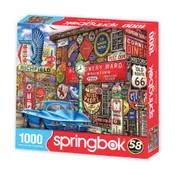 Route 66
1000 Piece Puzzle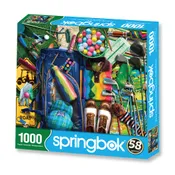 Par for the Course
1000 Piece Puzzle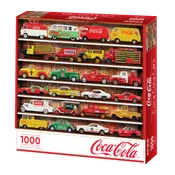 Coca-Cola Cars
1000 Piece Puzzle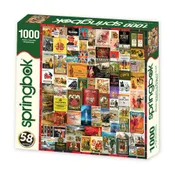 Whiskey and Scotch
1000 Piece Puzzle